Water Damage and Mold Removal Gretna
If a storm exposes cracks in your roof and allows water to leak inside, then you can call the water damage Gretna agents at 911 Restoration of New Orleans and you will get help at your door within 45 minutes.
Our IICRC certified mold removal Gretna specialists are licensed, bonded and insured to implement same day services for all water-related emergencies, such as:
Flooded basements

Sink, toilet and bathtub overflows

Crawlspace condensation

Pipe bursts and other plumbing issues

Roof and ceiling leaks

Clogged gutters and downspouts

Washing machine leaks

Leaking ice machines and other refrigerator issues

Ruptured hoses

Sewage backups

Storm and other water-based disaster damage

Fire sprinkler malfunction
It doesn't matter what time you call, our service agents will make sure that our water damage Gretna pros are arrive fully prepared to implement same day services, because our phone operators are available 24/7/365 to take your call.
We know how much damage sitting water can do to both your home and your possessions, so our mold removal Gretna crew always brings state of the art extraction extracting and drying equipment. We want to help you under all circumstances, so call us today and we will give you a free home inspection.
Prevent Water and Mold From Damaging Your Home
Our mold removal Gretna operation wants homeowners to as safe as possible after their property has been invaded by water, which has the possibility of causing mold growth.
By following these prevention tips, our water damage Gretna workers hope to help you avoid costly repairs and permanent fungal and water damage.
Ensure proper drainage, Clean your gutters of all leaves and other debris, direct your downspouts at least 5 feet away from the property and slope your yard away from the home's foundation.

Test your sump pump. First of all, if you don't have a sump pump then you should get one. It is best to install it in the part of your home most prone to flooding. Check it at least once a year, testing it more frequently during the rainy season.

Repair any water leaks. Fix any damage to your pipes that may be causing any dripping and leakage. Check for dark spots under piping, under ceilings and on walls that could signify an internal leak. Immediately repair any cracked caulking and damaged roof shingles.
Call our mold removal Gretna members today and we will make sure your home stays free of all mold and continues to be a safe living space for you and your family.
After A Flood Or A Leak You Can Count On Us To Put Your Home Back Together
Most homeowners aren't used to experiencing a home flood, but in Louisiana it is quite common, which is why it is no surprise to our water damage Gretna techs that such an incident would be overwhelming.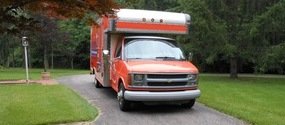 Our mold removal Gretna experts want to make sure that when we arrive on the scene you can feel safe and secure knowing that from that point on we have the situation handled.
When it comes to remediating a flood or leak, our water damage Gretna professionals will work fast and efficiently to make sure that it does not happen again.
Call our mold removal Gretna team at 911 Restoration of New Orleans today and we will make sure your family is taken care of in the midst of any water and mold situation.