Sanitization Services in New Orleans
The coronavirus pandemic is far from over, even as restrictions ease up.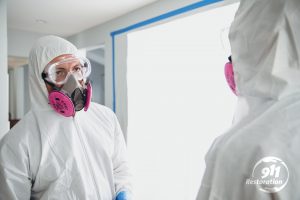 While it's important to remain resilient and optimistic, we also must stay vigilant. New Orleans, Baton Rouge, and our neighboring communities will come out of this crisis stronger than ever… but only if we band together to act in the best interests of our neighbors. We provide covid 19 cleaning services in New Orleans.
The virus can be fatal to some individuals, especially seniors and those with pre-existing medical conditions. While it is possible for younger people in good health to experience severe illness, it can be tempting for less vulnerable groups to dismiss guidelines. Remember, the highly contagious nature of coronavirus means our choices affect high-risk populations. For the sake of our friends, families, and neighbors, we should all take precautions recommended by the Centers for Disease Control.
Call us at (504) 457-7929 and please allow us to offer you a free visual inspection.
Be wary of theories suggesting that coronavirus is a hoax or is not that dangerous. While it is true that we're still learning how coronavirus spreads, there is a lot of false information in circulation. Check any information you learn against updates from the CDC.
Be diligent in your personal hygiene. Wash your hands frequently and for twenty seconds at a time. Limit the time you spend outside your household and conduct work remotely whenever possible. Wear a cloth mask in public spaces. Remember: you can carry and spread coronavirus without experiencing symptoms.
It is also crucial that you maintain a clean environment. While the virus "will naturally die on surfaces within hours to days," there is a notable risk of transferring the virus through high-touch surfaces. This includes frequently used objects such as doorknobs, keys, remote controls, keypads, and countertops. To protect yourself and your family, sanitize and disinfect your home frequently.
If you own a commercial restoration property, you are under added pressure to maintain a sanitized environment. Many members of the public pass through your space. Even with necessary protocols such as mandatory masks and social distancing, you have limited control over the risk of exposure. To put your employees' and patrons' minds at ease, establish a regular sanitization procedure. Call us at (504) 457-7929 and learn how we can help
911 new orleans can help. Our sanitization and disinfection technicians are trained to follow the latest CDC and EPA protocols. They handle everything from office deep cleaning to large-scale commercial facility disinfection. These experts understand how much is at stake for you and your business during this difficult time. They do all they can to communicate clearly and answer all your questions. At 911 Restoration, we are grateful to businesses like yours that sustain our community even in the worst of times. 911 Restoration is the best service provider company in overall covid 19 cleaning companies in New Orleans. Our hope is that we can take on the burden of sanitization so you can focus on thriving in an uncertain era.
We have full-scale service in the sanitation business in New Orleans. Call us at (504) 457-7929 and learn how we can help
These may be difficult times, but none of us is in this alone. For residential or commercial sanitization in New Orleans and the surrounding area, count on the compassionate service of 911 Restoration.