Water Damage and Mold Removal Kenner
When you need expert floodwater mitigation, homeowners can trust the water damage Kenner team at 911 Restoration of New Orleans to be the company that will help you even under the most dire circumstances.
You can rest assured that no matter what type of water disaster you find yourself dealing with, our IICRC certified mold removal Kenner staff can handle it, such as:
Home Flooding

Pipe Burst

Roof and Ceiling Leak

Washing Machine Leakage

Water Heater Explosions

Fire Sprinkler Damage

Main Water Line Leaks

Ruptured Hoses

Toilet Overflow

Leaky Shower Pan

Ice Machine Malfunction Leak
Our mold removal Kenner technicians are available 24/7/365 to assist you literally any time, day or night. When you contact us we will take down the details of your situation and dispatch our water damage Kenner technicians, guaranteeing that they will arrive within 45 minutes.
It is important to us to provide you with same day services, so call us as soon as you notice any signs of water damage in your property, and our mold removal Kenner agents will kick the process off with a free home inspection.
We Will Be There To Help Cleanup Water Damage No Matter How Severe
Our water damage Kenner specialists will always be there to help homeowners, even at the most inopportune times.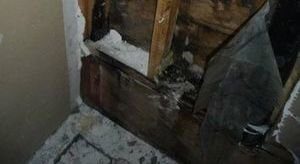 We always bring all of our equipment when we are called to check out a situation, because our mold removal Kenner pros want to be ready to get to work right away, if need be.
Our water damage Kenner crew uses sump pumps, vapor barriers, air purifiers, dehumidifiers and air movers to get the space dry and clean in a timely manner.
Where there is moisture, there is usually also mildew and mold, so our mold removal Kenner unit provides free visual mold inspections to check for the substance. Even though water damage was our initial concern, mold is a common side effect that needs to be addressed.
Call our water damage Kenner techs the moment you notice water marks on your walls and ceiling, or mold growth under your sink, and we will go the extra mile to restore your home.
Quality Customer Service Is Essential To The Mold Removal Industry
When you hire our mold removal Kenner experts, you can be sure that we will go to great lengths to make sure your emotional wellbeing stays in tact throughout the entire process.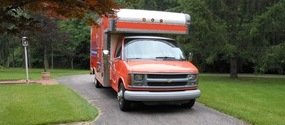 The best way to make you feel comfortable with everything going on with renovations by answering all the questions you may have the moment you have them, even if it is normal business hours.
Our water damage Kenner professionals will even help out with the insurance process, filing your claim for you if need be.
By maintaining this level of accessibility to our customers, our mold removal Kenner team hopes to put to rest all concerns surrounding the work being done in your family home.
Call our water damage Kenner staff at 911 Restoration of New Orleans the moment you come across unwanted water in your home and we will give you the fresh start you need.